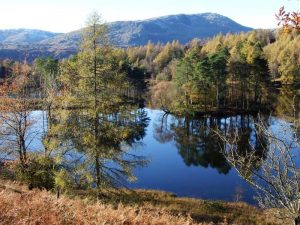 If you enjoy your Lake District walk in the "greenest" way possible (travel to Windermere by train, walk to your first hotel or guest house, complete the whole distance on foot and return from Keswick to Windermere by bus), you will add nothing to your carbon footprint…. except the small amount of emissions caused by the vehicle that transfers your luggage. The same applies to the Cross Lakes Ramble, which finishes at Ravenglass on the Cumbrian Coast. We reduce this to the minimum by operating a standard schedule and carrying luggage for as many walkers as possible per journey. You are always free to travel with the luggage if you wish, but for the environmental reason stated you will have to be prepared to fit in with that schedule.
Carry your Luggage for the Environment:
If you are doing the Heart of Lakeland tour, the journey which impacts most on the environment is the one needed to take your luggage to Wasdale Head for the single night spent there, and to Loweswater if you take the extended tour, and the return on the following day. If you feel you can manage to carry with you the small amount you will need for these single nights, not only will you save the cost of the transfer, but WE WILL MAKE A DONATION TO THE LAKE DISTRICT FOUNDATION (formerly Nurture Lakeland) OF £5 FOR EVERY PERSON ARRIVING AT WASDALE HEAD OR LOWESWATER, FOR WHOM WE HAVE NOT DELIVERED LUGGAGE TO THAT POINT.
The Lake District Foundation has taken over the conservation task from its predecessor Nurture Lakeland, and is a conservation charity especially concerned with the environmental protection of the Lake District National Park.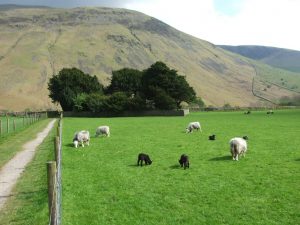 In this way, you can say that you are contributing to the conservation of the National Park by carrying with you the small extra amount that you will need to manage for single nights spent at these places. Your main luggage will be transferred directly to the accommodation base where you spend your final night.